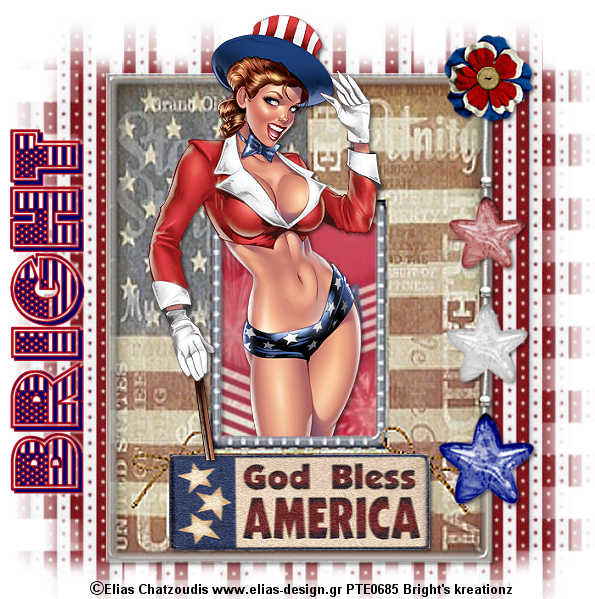 Tube of choice i used Elias Chatzoudis.
You need a licence to use this art, you can purchase one
HERE
.
FTU Firecracker scrap kit
HERE
. Thanks for sharing.
Font of choice i used American Dream.
File new 650x650 fill with white.
New layer fill with paper of choice
Mask new from image select and apply mask merge mask visable.
Enlarge frame to fit center of mask sharpen more.
Magic wand click in center blank of frame.
Selections modify exspand by3 paste paper of choice
drag below frame drop shaddow frame.
Resize full tube paste as new layer place to botton center of frame fill
drop shaddow.Use selection tool to cut the shaddow off
the bottom of tube move into place again.
Resize red white and blue stars paste as new layer place
down right side of frame drop shaddow.
Resize flower place to top of starts drop shaddow.
Resize tag1 paste as new layer place on top bottom of frame
use deformation tool to make it cover the words under it drop shaddow.
Add url copyright and watermark.
Add name text size55 caps image rotate to left place
down left of frame drop shaddow.
Delete white background save as PNG.
Hope you enjoyed doing my tut, thanks for trying it.