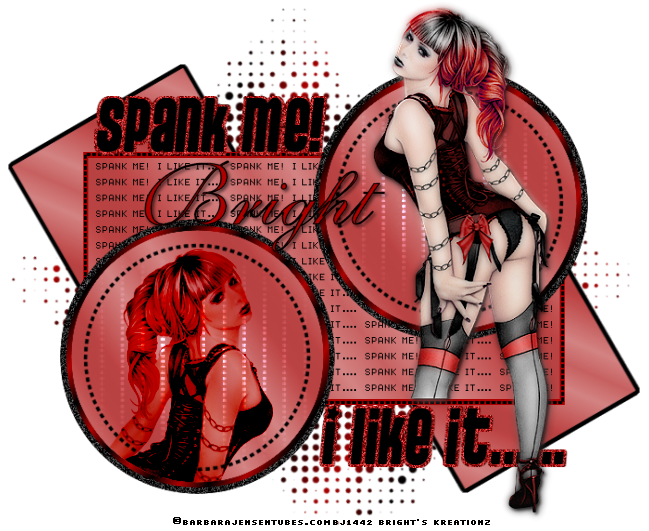 Tube of choice i used barbara Jensen.
You need a licence to use this art, you can purchase one
HERE
.
Aqua & Tonya collab Template
HERE
. thanks for sharing.
Plugins.
Xero Porcelian.
dsb flux bright noise .
Font of choice i used SaffronToo.
Open template in psp delete credits.
Image canvas size 650 pixels width all layers checked.
I colourized all my layers to a colour to compliment my tube.
Glitter rectangle and circle layers change colour to black add noise to
the circle layers, make a new layer as you go and delete original layers.
Black circle1 and 2 change colour to a red and black gradient
Linear Angle127 Repeats13.
Dotted circle 1 and 2 change to black.
Black rectangle change to red,dotted rectangle to black.
Wordart glitter colourize to compliment your tube.
Wordart by Aqua and Tonja change to black.
Pixel text change to black.
Half tone layer change to your red and black gradient.
Highlight grad circle1 select all float defloat
paste your tube selections invert delete on keyboard
change blend mode to burn.
Resize tube image mirror paste as new layer place right side of template
Use deformation tool to cut her left at bottom of grad rectangle.
Duplicate on bottom tube add gussian blur set at 4.
On top tube add drop shaddow then Xero porcelian default settings.
Add url copyright and licence. Add name place on top of
pixel text drop shaddow.
delete white background layer save as PNG.
Hope you enjoyed doing my tut, thanks for trying it.