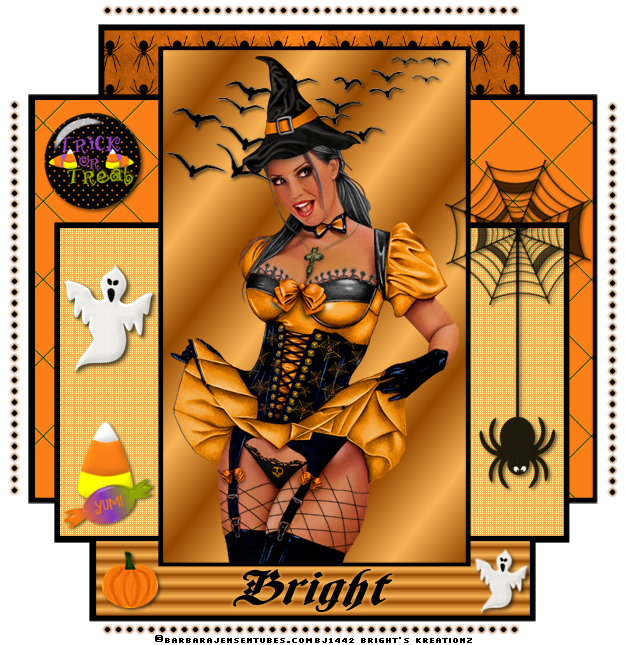 Tube of choice i used Barbara jensen.
You need a licence to use this work, you can purchase one
HERE
.
FTU Trick or Treat kit
HERE
. thanks Vaybs.
Supplies.
Open my template in psp delete credit layer.
Highlight layer2 select all float copy and paste paper7as new layer
invert delete on keyboard delete original layer.
Repeat the same for layer4 but use paper10.
Highlight layer 10 Resize tube of choice paste as new layer place
to bottom of layer drop shaddow.
Resize and add elements either mine or your own choice
drop shaddow as you go.See mine for details.
Add url copyright and licence.
Add name i added Eye candy gradient glow in a light colour from my tube.
Crop if needed, delete white background
Save as PNG.
Hope you enjoyed doing my tut, thanks for trying it.