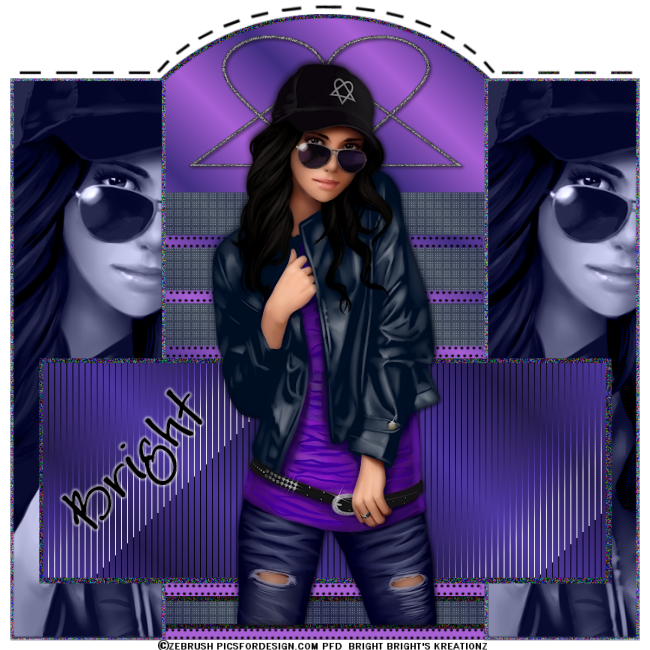 Tube of choice i used Zebrush exclusive.
You need a licence to use this art, you can purchase one
HERE
.
My template 56
HERE
.You may change the colours
to compliment your tube.
Font of choice i used Jayne Print YOFF.
Plugins.
Exero Porcelian.
Eye candy gradient glow.
Open my template in psp delete credit layer.
Highlight layer7 select all float, resize your tube paste as new layer
Place so only half of the face is showing invert delete on keyboard
select none change blend mode to luminance.
Duplicate image mirror line it up to fit layer8.
Highlight layer10 resize tube paste as new layer place
to bottom of layer duplicate bottom tube add gussian blur on4
on top tube drop shaddow then add Exero porcelian 50.128.128.
Add url copyright and licence number.
Add name add EC gradient glow thin white rotate to the left
place on top left of layer10.
Save as PNG.
Hope you enjoyed doing my tut, thanks for trying it.