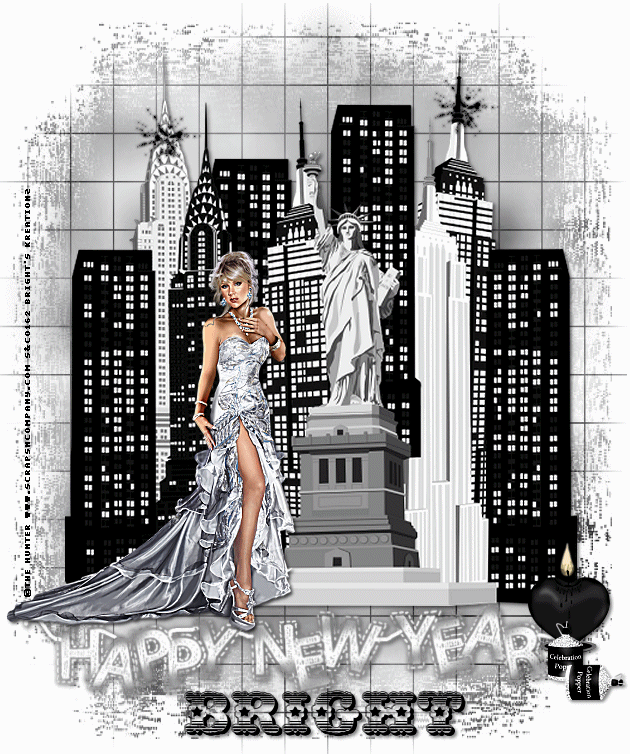 Tuber of choice i used The Hunter.
You need a licence to use this art,you can purchase one
HERE
.
PTU Fireworks
HERE
.
BBD Mask 176.Thanks for sharing.
HERE
.
New Years Fireworks.Thanks Simone for sharing.
HERE
.
Mura's Meister clouds plugin.
Font of choice i used Wild West USA.
Fille new 800x800 crop and resize later.Fill with white.
New layer fill with white,effects,Mura's clouds default.Light White.FG #AAAAAC.Bacground black.
Mask new from image,select and apply mask,merge mask visable.
Resize element50 by120.Paste as new layer on top center of mask.Drop shaddow.2.2.50.5.
Resize Tube by45.image mirror.Paste as new layer,on top bottom left of El50.
Sharpen more then drop shaddow same shaddow as above.
Copy and paste El52 as new layer bottom of El50,drop shaddow as above.
Resize El31.by30.Paste as new layer bottom right of El52.Sharpen more,drop shaddow as above.
Resize El26 paste as new layer on top bottom right of El50.sharpen more
drop shaddow,drag below El31.
Add url copyright and licence number.Add name bottom center of tag,drop shaddow as above.
Edit copy merged.Paste in animation shop as new animation.Duplicate 15 times,
Open animation firework2,edit select all.Animation,replace the colour,Old colour ticked,
with your picker,keep clicking the orange colour to new colour black.
Any colour that is not black,click and change to black.
Once done recoulering animation,edit select all,edit copy,
Highlight 1st.frame of tag,edit select all edit paste in selected frame.
Place to top of 1st.white sky scraper.Repeat place top of 2nd sky scraper.See mine for details.
Copy and paste your tube again on top of original in animation shop,
this will cover the overlapping of the firework you don't want on the tube.
View animation,save as.
Hope you enjoyed doing my tut,thanks for trying it.