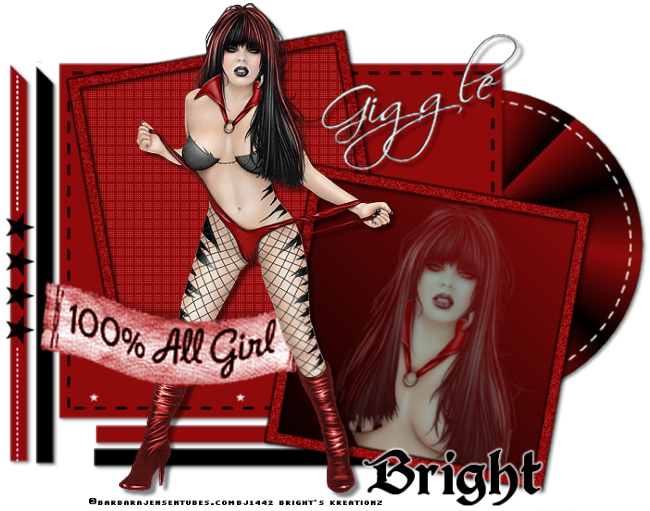 Tube of choice i used Barbara Jensen.
You need a licence to use this art, you can purchase one
HERE
.
Templates 11-20.
HERE
. thanks for sharing.
Plugins.
Penta.com dot and cross.
dsb bright noise.
EC gradient glow.
Font of choice i used PerryGothic.
Open template, delete credits layer.
I enlarged mine image 600pixels in width all layers ticked.
Method for filling layers...
Select the layer your wanting to fill, select all float
new layer fill with either colour or gradient of choice
select none delete original layer.
White frame1 i added Penta.com dot and cross.
Highlight white frame2 select all float, resize tube of choice
paste as new layer selections invert delete on keyboard.
Select none change blend mode to exclusion lower opacity to 80.
Resize main tube paste as new layer place on top center of all layers.
Erase part of left leg tube so she looks like she has
one leg behind wordart. Drop shaddow .
Frames1 and 2 add noise set on 50.then add EC gradient glow colour black.
Give all layers a drop shaddow.
Add url copyright and watermark.
Add name place to bottom right of template.
Delete white background. Save as PNG.
Hope you enjoyed doing my tut, thanks for trying it.