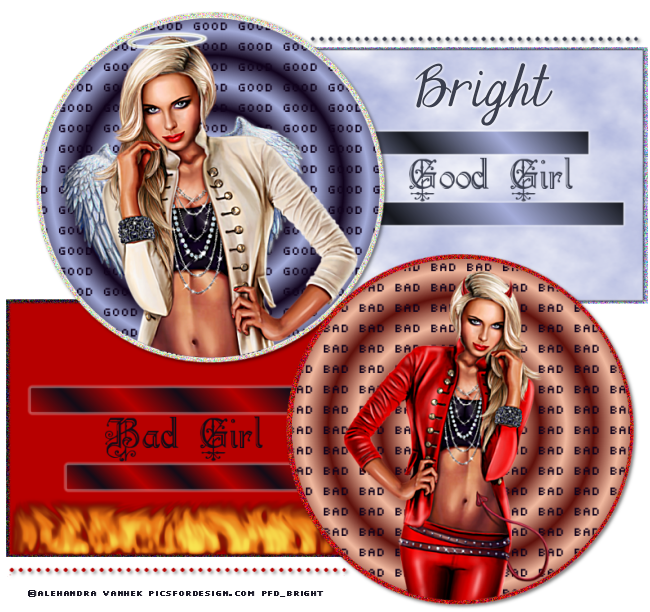 Tube of tubes i used Alehandra_Vanhek.
You need a licence to use this art, you can purchase one
HERE
.
Supplies.
Eye Candy gradient plugin.
Open my template from my supplies,delete credits layer.
Highlight layer13 select all float defloat
Resize Angel tube of choice paste as new layer drop shaddow
delete on keybard select none drag above wordart.
Highlight right circle resize devil tube.
Repeat as you did for your Angel tube as above.
Add url copyright and licence.
Add name place to top right of template add EC gradient glow.
Delete white background.
Save as PNG.
Hope you enjoyed doing my tut, thanks for tryining.