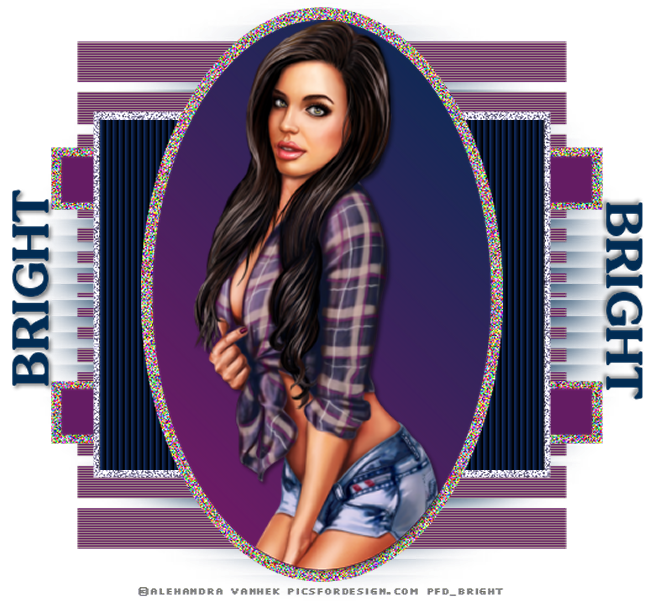 Tube of choice i used Alehandra _Vanhek.
You need a licence to use this art, you can purchase one
HERE
.
This that n other template
HERE
. Thanks for sharing.
Montiblindsmask
HERE
. Thanks Monti.
Font of choice i used JasmineUPC .
dsb flux bright noise plugin.
Open template delete credit layer image resize 650 pixel width all layers ticked.
My method for filling template layers...
Highlight layer your wanting to fill selections select all float new layer
fill with gradient or colour of choice select none delete original layer.
Grey oval layer i filled with a gradient of dark and light
made the dark colour a gradient.
Highlight black oval select all float resize tube of choice
paste as new layer invert delete on keyboard drag above
your gradient fill select none.
Stripes i added psp blinds set on 5.100. Horizontal.
Grey square i added psp blinds set on light from left to top.
Black square i changed the colour then added Bright noise set on 100.
Black oval black rectangle and black rectangle2 i added psp noise on 100.
Crop and resize if needed all layers ticked and pixels.
Add url copyright and licence number.
Add name i used caps drop shaddow rotate 90% left
place down left of template duplicate image mirror image flip.
Highlight raster1 fill with colour of choice mask new from image
select and apply mask merge mask visable. Save as PNG.
Hope you enjoyed doing my tut, thanks for trying it.