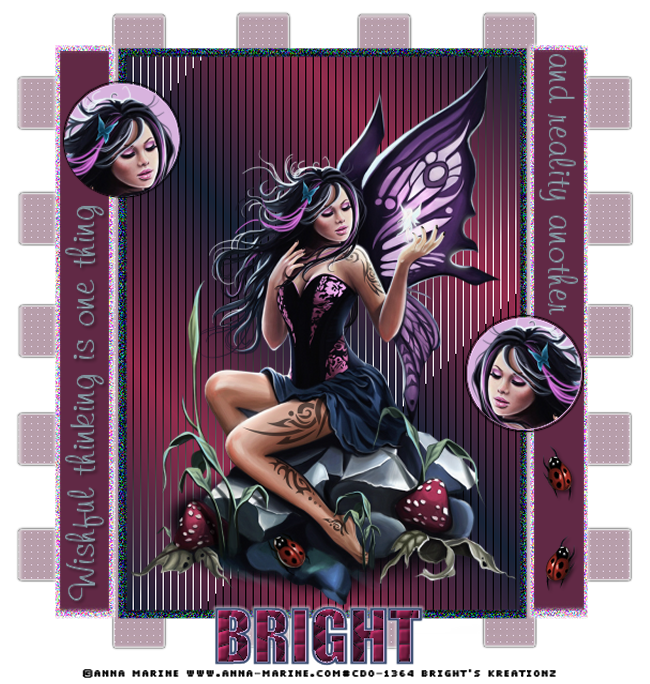 Tube of choice i used Anna Marine.43-1
You need a licence to use this art,you can purchase one
HERE
.
My Template
HERE
.
Font of choice i used Impact.
Easy peasy one for you.
Open my template,delete credit layer.
Copy and paste merged tube on top bottom center of template,drop shaddow 2.2.50.5.
Highlight 7.Select all,float,paste tube again but only the face showing.
Selections invert delete on keyboard.Select none.
Repeat above on 8.but mirror image your tube.
Add url,copyright and licence number.
Add name all caps to bottom center of template,effects,texture effects,tiles.
Hexagon.Tile Angularity 75.Tile size 15.Border size 1.
Smoothness 25.depth 1.Ambience o.Shininess 50.Colour #922D4E.
Angle 315.Intensity 50.Elevation 30.
Delete background,save as PNG.
Hope you enjoyed doing my tut,thanks for trying it.