Cover...

Please use your own personal photograph.
File new 850x320 pixels transparent.
Select all float.
Select a picture of choice, edit copy edit paste as new layer
Resize picture till you get it placed to your own liking select none.
Effects Exero Porcelian setting as below...
Softness 50. Strength 128. Brightness 128. Sharpen.
Add © your name.
Add your name i used Penshurt_Shaddow.
Text size 55 drop shaddow
2.2.50.5.
Crop merged apaqua.
Save as PNG.
Profile...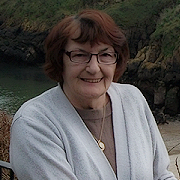 Still on your cover
Crop tool crop size 180x180
move selection over your head and shoulders
When happy with your selection hit twice with your mouse.
Save as PNG.
Hope you enjoyed doing my tut, thanks for trying it.