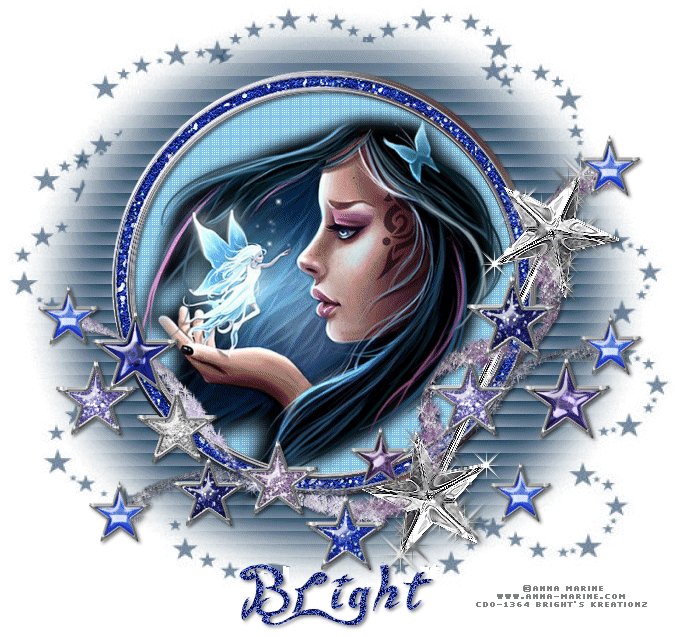 Tube of choice,i used AnnaMarine.
You need a licence to use this art,you can purchase one
HERE
.
LG_starbound_cluster_set
HERE
.
Senations mask20
HERE
.
SimoneAni352 next set after animation previes.
HERE
.
Font of choice i used Fairy Strange.
Plugins.
dsb Flux.Bright noise.
Penta.com.Dot and cross plugin.
Open cluster frame,merge all layers visable.new layer fill with white.Magic wand,click inside frame.
Modify exspand by3.New layer Fill with #88C5EA.Drag below frame.Add penta.com dot and cross.
Resize tube x85.paste as new layer to bottom of frame.delete on keyboard,select none.
Drop shaddow frame.2.2.50.5.
Highlight bottom layer,New layer fill with #274664.Mask new from image,
select and apply mask,merge mask visable.
Add url copyright and licence number.
Add name to bottom center of frame,add dsb Flux Bright noise,mix100.Drop shaddow.
Crop your tag if needed.
Edit copy merged,paste in animation shop as new animation,duplicate 11times.
Open animation,resize x75.edit select all,edit copy.Highlight 1st.frame on your tag.
Edit select all edit paste in selected frame.Place just right of fairy's head.
View animation,save as.
Hope you enjoyed doing my tut,thanks for trying it.